Singapore's Domestic Politics and Relations with China (Part 2)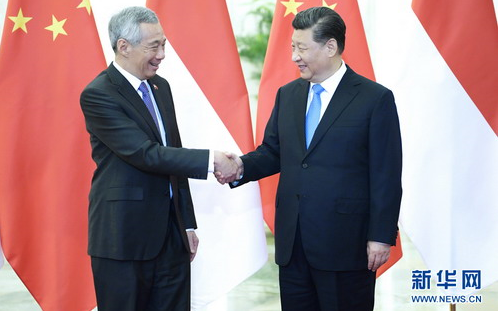 news.cn
My first of three commentaries on the role of Singapore's domestic politics' impact on relations with China sought to highlight the relevance of democratization in Singapore on bilateral ties. This democratization can be observed in the emergence of a more competitive parliamentary politics and a growing clamour by Singaporeans for greater transparency and accountability in policy-making.
This second article argues that this phenomenon of democratization in Singapore would entail heightened domestic scrutiny on Sino-Singapore relations. With an increasing trend towards political pluralism in Singapore, more debates and discussions on the rationale and conduct of Singapore's foreign policy decision-making towards China may be expected.
Domestic Spotlight on Sino-Singapore Relations
In recent years, growing domestic attention on Sino-Singapore relations can be witnessed in parliamentary discussion. In particular, when Singapore's ties with China began to face difficulties in September 2016 due to bilateral differences on the South China Sea disputes. This was followed the seizure of Singapore Armed Forces' Terrex vehicles in Hong kong two months later while they were being shipped back to Singapore from Taiwan, there was some degree of consternation in Singapore that China's assertive behaviour could impinge upon Singapore's national interests.
In light of these developments, during a parliamentary session in January 2017, Members of Parliament from both the ruling People's Action Party and the opposition, particularly the Worker's Party (WP), posed questions that centred on Singapore's engagement with China in recovering the seized Terrex vehicles.
Subsequently in March 2017, Low Thia Khiang, then Secretary General of WP, raised concerns over China's rise in the midst of strategic uncertainties in the region, adding that while efforts to foster strong cooperation with China is important for Singapore, Singapore could risk becoming economically over-dependent on China that in turn could undermine Singapore's multiracial and multicultural society.
These queries prompted Singapore's Minister of Foreign Affairs Dr Vivian Balakrishnan to articulate some of the key principles of Singapore's foreign policy towards China, such as recognition of the one China policy and positive relations with China, upholding Singapore's sovereignty and independence without yielding to the behest of external actors, adherence to international law and rules-based order, and reliance on ASEAN multilateralism. He also commended the WP's endorsement for the Government's approach to foreign affairs, emphasising that nonpartisan unity is necessary for Singapore's success in foreign policy.
Such responses may appear to reflect an awareness within the Singapore Government that a strong and unified support from Singaporeans in foreign policy cannot be taken for granted especially when other countries around the world cannot find domestic consensus on foreign and international concerns. Consequently, the margin for error in Singapore's foreign policy towards China has begun to shrink.
Spectre of COVID-19
In that way, the Singapore Government has been very careful in its COVID-19 vaccine cooperation with China.
This cautiousness is not surprising, as there is some scepticism within Singapore regarding the Sinovac vaccine received from China. For instance, social critic and former Nominated Member of Parliament – Calvin Cheng – questioned Singapore's move to acquire the Sinovac vaccine, not least due to concerns over the efficacy of the Sinovac vaccine. Similarly, Bilahari Kausikan, a former Singaporean diplomat also questioned the effectiveness of the Sinovac vaccine.
The Singapore government has sought to allay the concerns of Singaporeans by highlighting that the Health Science Authorities (HSA) has yet to approve the use of the Sinovac vaccine, emphasizing that approval for COVID-19 vaccines is to be based strictly on scientific assessment of the vaccine's effectiveness, suitability, and health risks, and not on the 'nationality' of the vaccine. In short, as long as a vaccine meets scientific standards of safety and efficacy, its 'nationality' does not matter
Moreover, during the recent Committee of Supply 2021 debate in parliament, in response to WP Chairman Sylvia Lim's query of whether COVID-19 vaccine distribution in the world is influenced by geopolitics; Foreign Minister Vivian Balakrishnan made it clear that Singapore cannot be bullied, bought, and intimidated to approve or disapprove any COVID-19 vaccines.
These signals by the Government serve two purposes. First, they convey that Singapore cannot and will not bow to any form of pressure from any external actors to buy and approve their vaccines. Second, the Sinovac vaccine will be approved for use in Singapore only if this vaccine has been properly certified as safe for inoculation and effective in protecting the population from COVID-19, and this will be done on Singapore's own terms.
Singapore's cautious and stringent approach in its vaccination strategy is justified and commendable, as this prioritizes the health of residents in Singapore. Even so, Singapore would not want to damage relations with China. If Singapore eventually deems Sinovac vaccine as unsuitable for use locally, Singapore may have to do so tactfully.
Conclusion
A plausible implication of the above discussion suggests that other aspects of Singapore's foreign policy towards and beyond China could come under more domestic scrutiny – if these policies have a significant impact on Singaporeans. As a result, Singapore's future conduct of foreign affairs with China and in other arenas may increasingly have to take into account the interests of domestic constituents and the changing realities of Singapore society.
Indeed, the dissonance between the evolving socio-cultural dynamics in Singapore and China's soft power efforts overseas could pose a Gordian knot for governments around the world – including Singapore. This subject will be examined in the third and final article of this commentary series.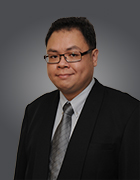 David Han
David Han is a PhD candidate in International Relations at LSE. Concurrently, he is also a Senior Analyst with the Malaysia Programme at the S. Rajaratnam School of International Studies , Nanyang Technological University. His PhD thesis re-conceptualises 'hedging' as unique form of risk management in Malaysia, Singapore, and the Philippines' foreign policies towards China and the United States.