Mr. Kissinger Goes to Beijing: 'Vietnam Problem' and the 'Taiwan Question'
Clayrain / CC BY-SA (https://creativecommons.org/licenses/by-sa/3.0)
When Henry Kissinger had his first meeting with Premier Zhou Enlai of the People's Republic of China (PRC) on 9 July 1971, both sides met with the issue of Indochina firmly on their minds. Kissinger indicated that the United States mostly wanted a complete 'honorable' withdrawal of military forces from Vietnam with a specific schedule. Concomitantly, it needed cooperative negotiation from the Democratic Republic of Vietnam (DRV) who was reluctant to agree to a cease-fire, and demanded the overthrow of the Republic of Vietnam (RVN) headed by President Nguyen Van Thieu.[i]
Kissinger tried to persuade Zhou to put pressure on Hanoi to ease tensions. He linked the 'Vietnam Problem' to 'Taiwan Question' and implied that if China could assist United States in Vietnam, the Nixon Administration would consider to reducing its military presence in Taiwan, rather rapidly.[ii] Zhou asked Nixon to entirely abandon South Vietnam.[iii] Although Kissinger and Zhou did not formalize anything substantive at the end of their first meeting, China was inclined to accept further negotiations. It also had to show both the United States and North Vietnam how 'loyal' the Chinese were to the North Vietnamese.
Kissinger came to Beijing and met Zhou again on 21 October 1971, for the second round of negotiations. In this meeting, the Chinese Premier repeated his dissatisfaction with the remaining American troops in Vietnam, and asserted that Beijing would not help Washington solve the 'Vietnam Problem' with 'honor'.[iv]
He further claimed that both the PRC and the DRV believed that the United States was manipulating the South Vietnamese election to support their arch-enemy, the RVN President Nguyen Van Thieu. Zhou connected the 'Vietnam Problem' to 'Taiwan Question', and expressed his resentment towards American assistance to the Republic of China (ROC) headed by Chiang Kai-Shek. He deemed such assistance a promotion of Taiwanese separation from Chinese sovereignty.[v]
To Beijing, Washington replicated the same strategy they used in the division of Korean peninsula to settle Indochina by keeping Saigon under guise of promoting peace. The geographic proximity between Vietnam and China made the Chinese Communist Party (CCP) fear that Taiwan would come next.
In response, Kissinger explained to Zhou that Hanoi had almost no confidence on the American solution. From the US perspective, the North Vietnamese should allow for more time and space for the Americans to pursue tactical disengagement step by step, and reasonable settlement of renegotiation after reducing armed conflicts. It was unreasonable for the DRV to simply ask the United States to surrender. Zhou ignored Kissinger's complaints. He frequently emphasized that Washington could only prove its 'sincerity' by complete withdrawal.[vi]
Both sides could not reach common ground for the second time. Nevertheless, after Kissinger's visit, diplomatic representatives from Beijing and Washington finally drafted the famous Shanghai Communiqué. In this document, the Chinese side used rhetorical and ambiguous language to interpret its political position – "lumping regional issues with general views under each side's position and not attempting to state explicit agreed positions on these specific questions".[vii] China was more interested in re-stating existing disagreements, while the United States hoped for "common interests" in their "conduct of international relations and bilateral dealings" and how to make further progress. [viii]
In early January 1972, US President Nixon finally visited to China. Prior to this arrangement, Kissinger's deputy Alexander Haig met with Zhou to prepare for talks on Vietnam. Zhou condemned the American continuous bombing in North Vietnam, saying that it would be detrimental to Nixon's visit.[ix] Haig defended that the United States, noting how Washington made a reluctant decision because the DOV attacked the American forces in Laos and Cambodia. Haig then proposed a Sino-US coalition to contain the Soviet threat. Zhou rejected this proposal and argued what the United States did in December 1971 would escalate the tensions within Indochina and eventually facilitated Soviet Union to further infiltrate in this region.[x]
Negotiations on Taiwan
Kissinger's visits to China revealed that the United States overestimated the role of Taiwan in the PRC's overall foreign policy in the early 1970s. Washington believed Beijing would have no problem with the link they established between Taiwan and Vietnam. Kissinger thought as long as the United States made concessions on Taiwan, China would cooperate by solving the 'Vietnam Problem' for him.
What Kissinger did not realize was, China did not see the US offer on Taiwan as an attractive one. Meanwhile, it saw no relevance between Taiwan and the Soviet threat it felt in East Asia. American reduction of military presence in Taiwan did not help the PRC make a difference in face of increasing Soviet influence in East Asia. In contrast, if Beijing agreed to help Washington put pressure on Hanoi, it might expose to Moscow, Beijing's weak diplomatic position. This in turn, could give Moscow an opportunity to deepen its influence in Indochina.
Therefore, the link between Taiwan and Vietnam, being pushed forward by America, was not a reasonable offer in the eyes of the CCP leaders. In contemporary politics, ROC is emerging again, as a chess-piece for the Trump Administration amidst the COVID-19 pandemic. The diplomatic stance of backing Taiwan's entry into the World Health Organization (WHO) has received support from both the White House and the US Congress.
The ROC, once again, becomes political leverage for Sino-US affairs, though for a different purpose and towards a different direction. The episode on Kissinger's visits to Beijing can offer a timely reflection on how Washington should face Beijing strategically and realistically, especially if they wish to incorporate elements of Taipei into this critical engagement.
This is part of an on-going series examining the history of China's relationship with the United States.
Read part 1 – The 'Vietnam Problem' in Early Sino-US Rapprochement
---
Chris Tudda, A Cold War Turning Point: Nixon and China, 1969-1972 (Barton Rouge, LA: LSU Press, 2012), 91.
'Document 139 Memorandum of Conversation', July 9 1971, Foreign Relations of the United States (FRUS), 1969-1976, Vol. XVII. In Lorenz M. Lüthi, 'Beyond Betrayal: Beijing, Moscow, and Paris Negotiations, 1971-1973', Journal of Cold War Studies, 11, 1 (2009), 66.
Chris Tudda, 92.
Ibid, 132-33.
'Meeting with Zhou Enlai', 21 October 1971. National Security Council Files. Box 1034. POLO II – HAK China Trip October 1971 Transcripts of meetings, Nixon Presidential Materials Project, United States National Archives and Record Administration (NARA).
Ibid.
'Memorandum from the President's Assistant for National Security Affairs (Kissinger) to President Nixon', Undated, FRUS, 1969-1976, Vol. XVII.
Ibid.
Ibid.
Chris Tudda, 170-71.
Author
Hao Chen is a Ph.D. candidate in the Faculty of History, University of Cambridge. His article 'Resisting Bandung? Taiwan's Struggle for 'Representational Legitimacy' in the Rise of Asian People's' Anti-Communist League, 1954-57' is published in The International History Review journal.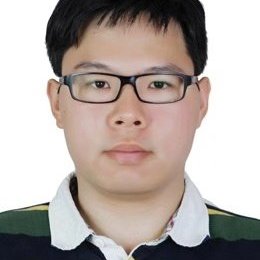 Hao Chen
Hao Chen is a Ph.D. candidate in the Faculty of History, University of Cambridge. His article 'Resisting Bandung? Taiwan's Struggle for 'Representational Legitimacy' in the Rise of Asian People's' Anti-Communist League, 1954-57' is published in The International History Review journal.